first off, big thank you and gros bisous to
le blog de letilor
(most of you will already know her and her blog, and if you don't you really should) for making me her blog star. quel honneur! you can read the whole article
here
.
what a great way to start the new week! throughout the weekend i have mainly been busy doing nothing, sweet nothingness. i have been lying in bed watching documentaries, seeing friends, and this morning, i watched "Sweet Charity" and regret that it took me 23 years to discover yet another Bob Fosse masterpiece. what a great film.
one good reason to stay in bed like a lazy bum was that it it freezing over here, it seriously is. i'm not in the mood for it yet, it makes me feel all christmassy already. this christmas i will not spend at home with my parents, i'll be in greater manchester. anyways, if it remains this cold during the week, i won't get a chance to wear this again, and i quite liked it: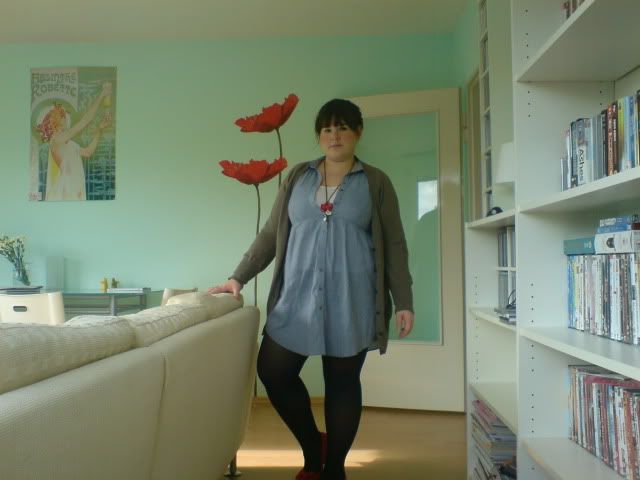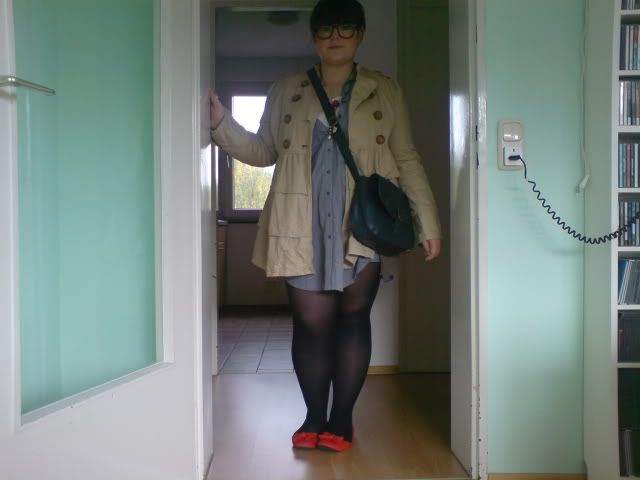 i am wearing a new dorothy perkins blouse/dress and red flats, primark tee, mink cardigan, satchel bag and rah-rah trench coat, and necklaces from new look, sixx and h+m.
listen to this fantastic version of fools rush in by bow wow wow: