stripes are hot! sonia rykiel's undies not so much. the ads for h+m are well nice, the models look gorgeous! and i ended up buying the simple tote because it matched the new top so well.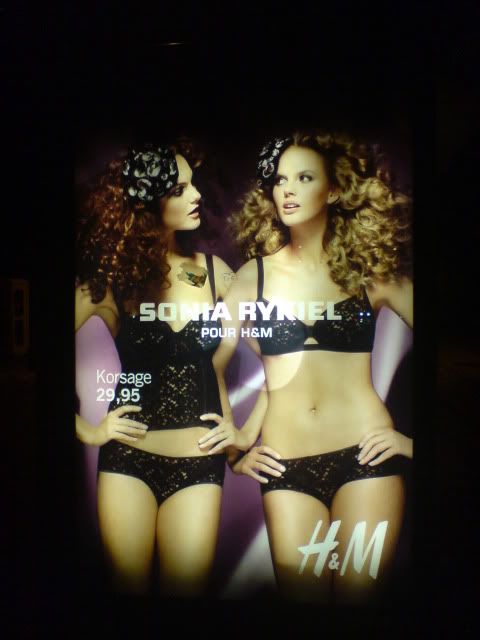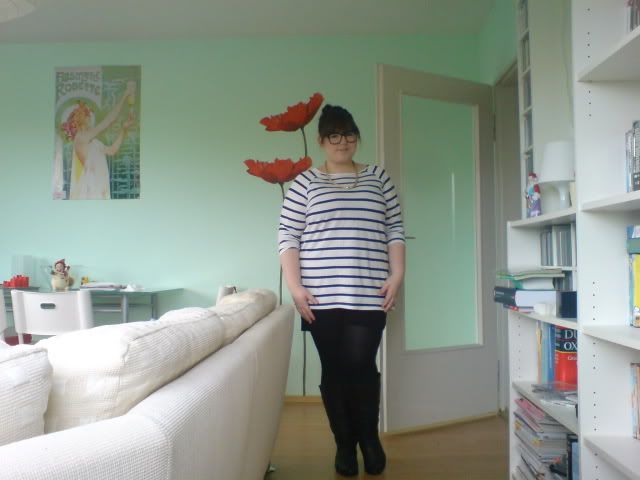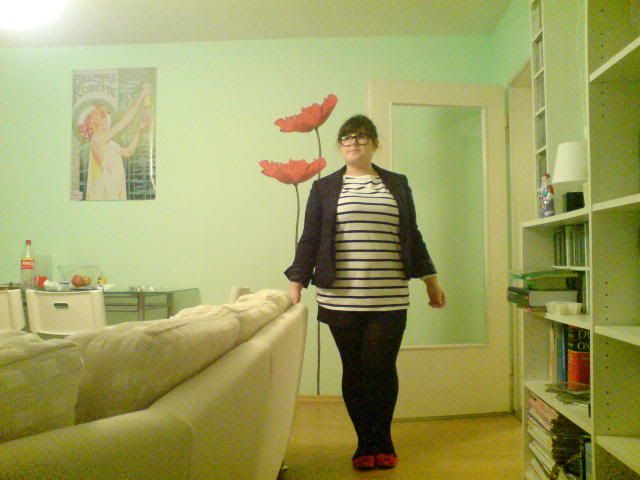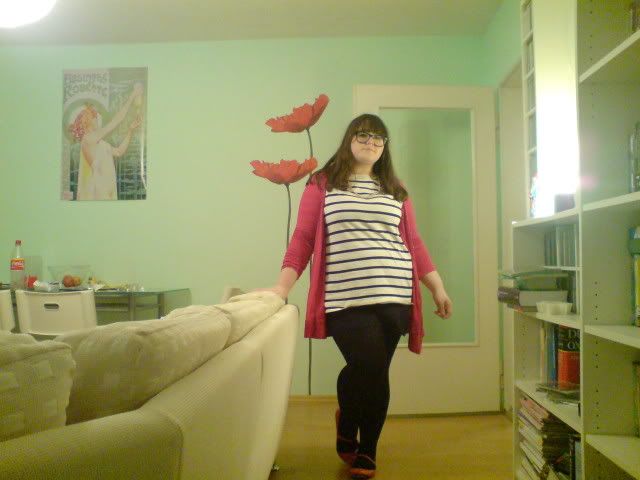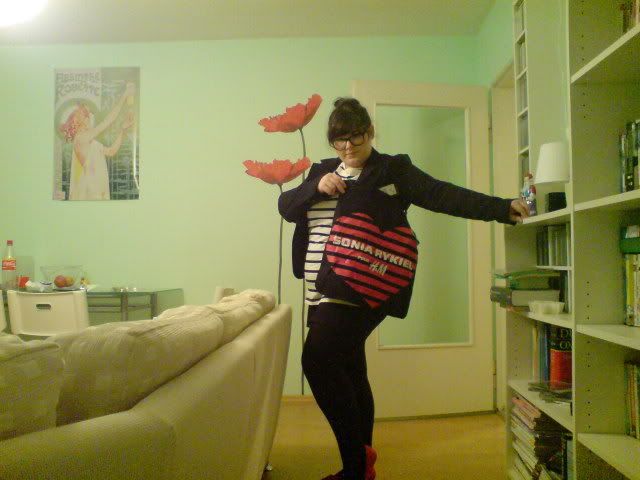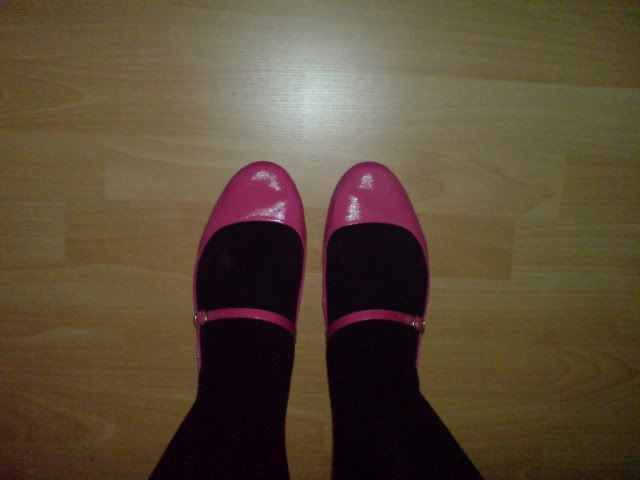 wearing a striped h+m divided top (size 42), h+m mini skirt, primark pink cardi, new h+m crop blazer, asos pink flat mary-janes, and a delish milka santa clause.
and a semi-christmassy tune for you!
xxx