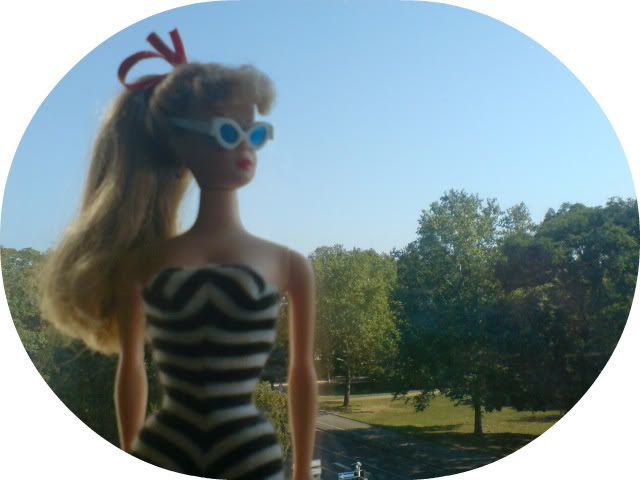 the last good day of the year it was indeed, i think. autumn is here, i start freezing inside the house and wonder whether i can afford turning on the radiators already (nah, i'll just wear an extra layer!). i do quite a bit of weather smalltalk on here, don't i. but i hate small talk! according to some people, germans are really bad at smalltalk. and unfortunately, clichés do derive from tiny truths (is there, in any possible way, a plural of truth?).
anyways, some outfits from the past weeks. excuse the pissed look. i failed an important exam.
before i was down. fresh as a daisy in my beloved (vintage) jumper.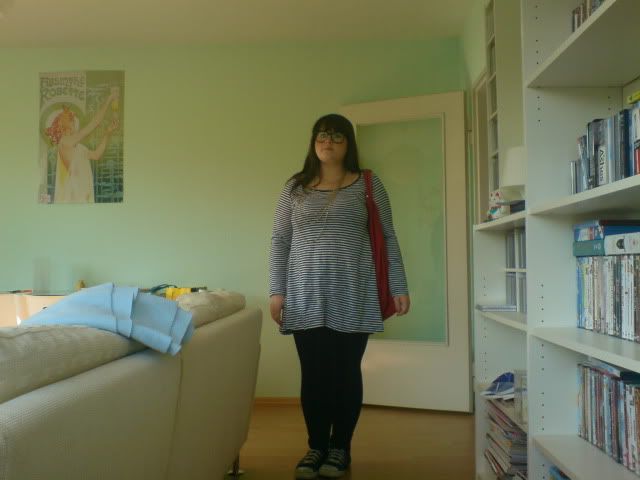 primark striped shirt, red bag, and multi chain necklace.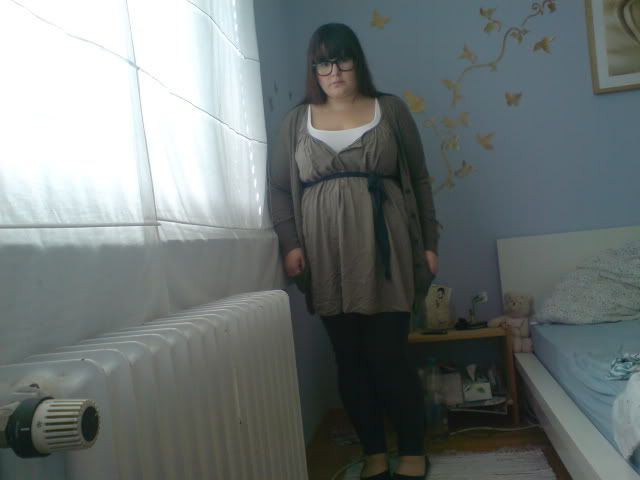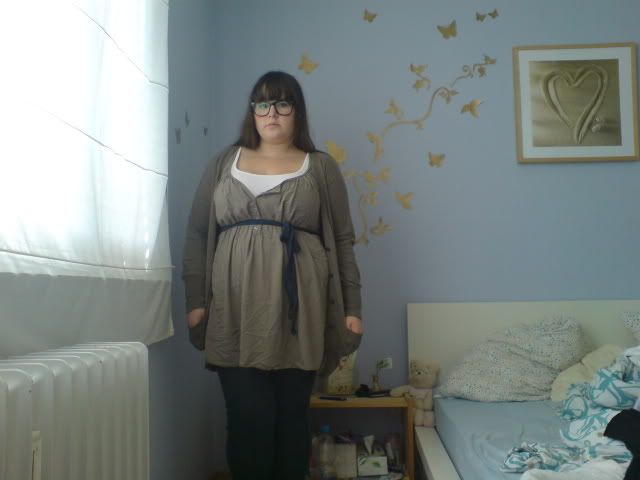 silk dress-shirt layered with h+m tank and primark cardi.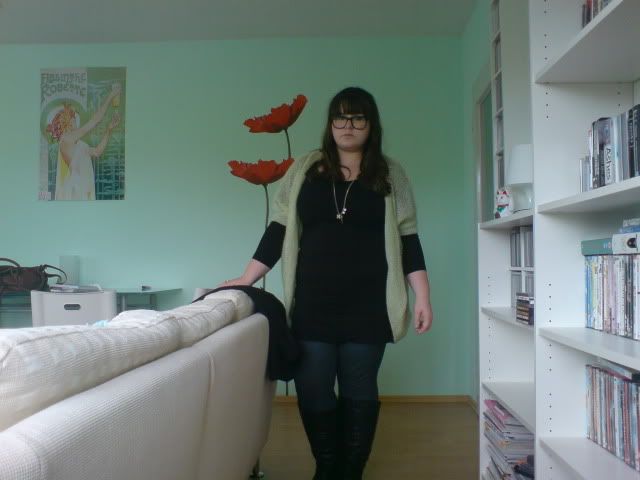 the wooly cardi/shrug from h+m. i got it in size m, but the size doesn't really matter here, if you're interested in buying this as well.
another band i rediscovered while thinking about what kind of music i listened to about 5 years and longer ago: cousteau. i don't know much about them but i do, up to this day, really love this song. i like its jazziness and the video. the woman in it is wearing a lovely pair of coral coloured cropped trousers. and the singer vaguely looks like dave gahan. watch!
XXX