hey party people, it's been an awkward day until before. had a bit of an argument.
but i have also got lots of new clothes that i haven't posted here yet, so please forgive.
here we go, lots of black pieces i found in dublin:
salut les copains, ca fait un jour bizarre jusqu'ici. j'ai eu une petite querelle. mais j'ai aussi pas mal de nouveaux vêtements que je n'ai jamais montrés ici, alors excusez-moi.
voilà, tout ce que j'ai trouvé à dublin: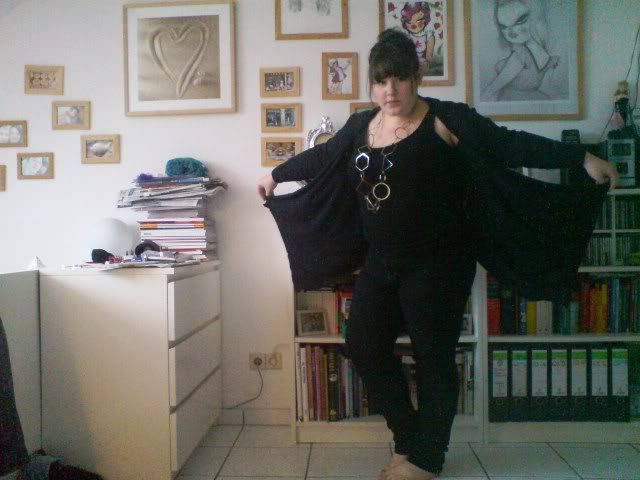 (the last picture is awful, just keep your eyes on my lovely jumper)
all from penneys:
black cardigan, €17
black patent leather jacket, €9
jumper with big sleeves, €11
black skinny fit jean, €13
and a classic tune. not actual classic, just mighty fine.
the divine comedy - becoming more like alfie:
xxx
oh and a very subtle hint:
you can follow my blog if you like! suivez mon blog si vous voulez!

click here, clickez ici
this is your chance to reach the same level of coolness as the other 6 that do so already...
c'est votre chance d'être aussi cool que les autres 6 personnes qui le font déjà...