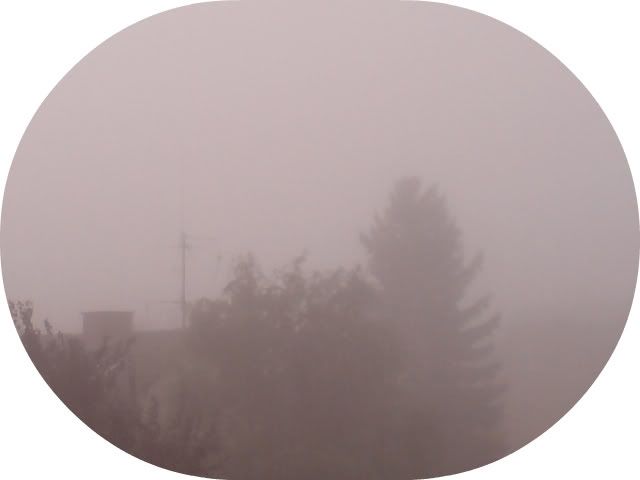 in about 10 hours i will be setting off to frankfurt airport and collect my boyfriend, for the last time. i'm really happy and a tiny bit giddy but not nervous or bouncy. i haven't quite realised that this such a completely new level and i feel a bit sad actually. i really couldn't find words to explain because yes i'm happy i get to live permanently with the one i love, but i will dearly miss the soothing candysweet laziness i can indulge in when i'm home alone. staying up until 4 in the morning if i wanna because i caught a nice film on telly, or if i do not want but have to because i am finishing a course paper that was due a week before. it's all going to be so so different and although i'm sure i am absolutely going to love it, tonight is a bit meh. some of my mates aren't too well either and i wish they were all happy and rosy-cheeked. and i miss others who are abroad.
frankly, i just really cannot contain most of the things happening in my life at the moment. some stuff is whizzing by and some is sticking like glue and i sometimes can't handle either.
weepy weepy weepy weepy weepy.
ok so we got that down, now here come the outfits.
monday.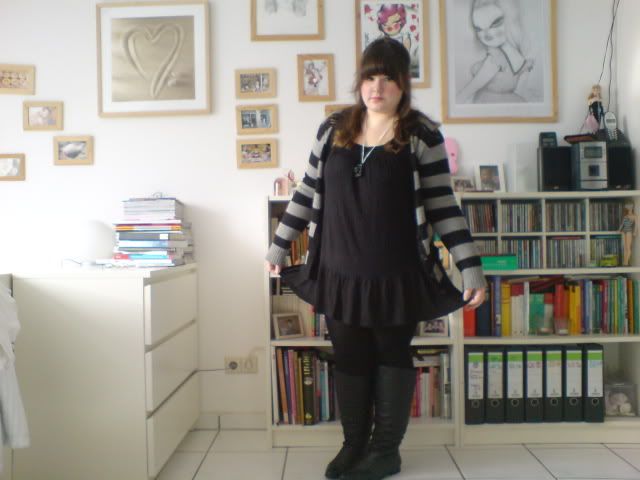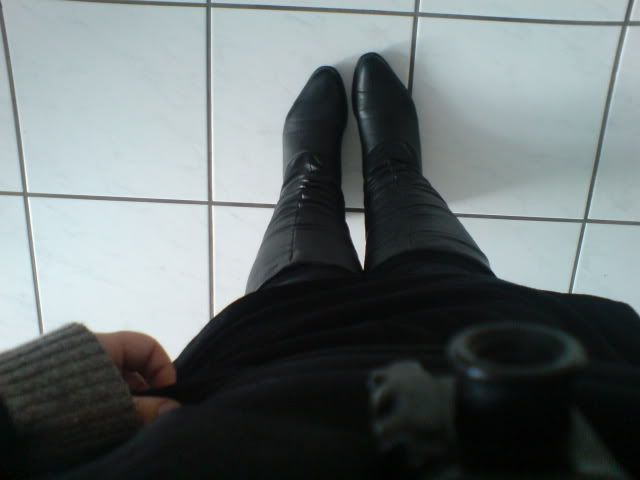 (primark dress, h+m cardigan, c+a camera necklace, sexy queen boots)
wednesday.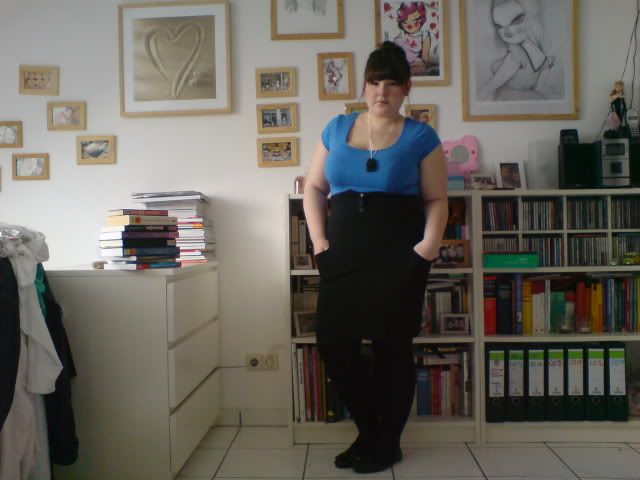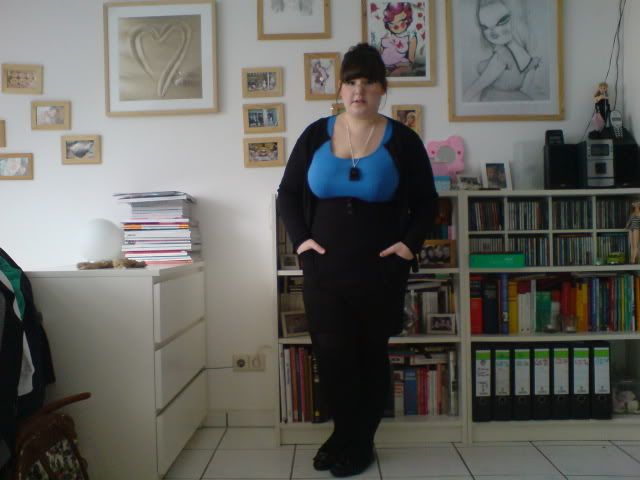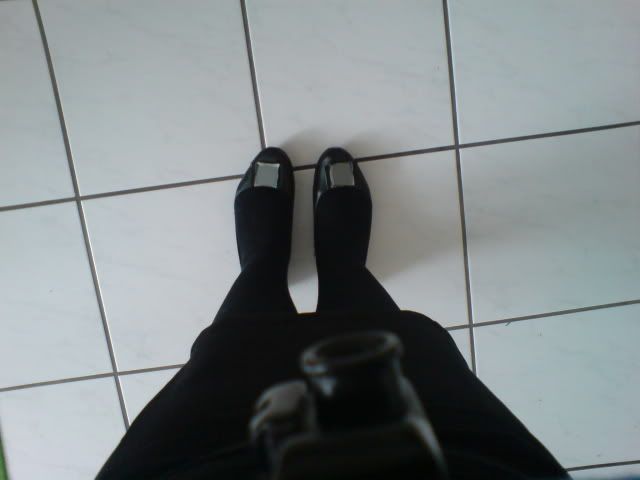 (h+m dress, c+a necklace and cardigan, only you ballerinas)
today.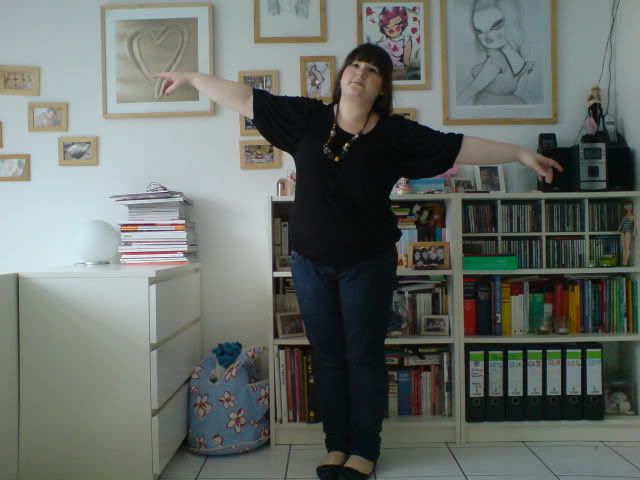 (h+m dress/shirt and necklace, primark jeans)
and the gay guy in me really loves beyoncé's new song, but even more so the video. it's a fantastic choreography and overall look, you really can't imagine how amazing i find this. beyoncé is a bit ridiculous as a person but she totally is an a+ entertainer. and the video displays also that she has a beautiful body, i really think she does.
so bear with me, again, until the next post. i will probably be busy hugging my baby for a while.
xxx
eh, les francaises, dites-moi, ca va, les traductions? je suis pas en forme de traduire ce texte maintenant mais je vais le faire. ti résumé: mon mec arrive demain et il va rester pour toujours cette fois-ci. j'en suis super contente bien sur mais je suis un peu nostalgique car ma vie jusqu'ici va me manquer. je me suis adaptée bien à être seule longtemps. mais booon ca va. j'adorerais l'avenir!
oh!

les plus belles années d'une vie sont celles que l'on a pas encore vécues.

the best is yet to come.

just in case you, or i, forgot.