my friend kat left for england on sunday and she'll be there for the next 8 months. actual sadness. i hate when people go to a different country for so long. the circle is never complete. first, rita went to france, then julia went to italy, ramona still is in france, and kat just went to england. saying goodbye at the airport is disgustingly sad, i've had to deal with airport goodbyes for the last 2 and a half years and hated it every single time and i will never get used to seeing someone i love going past the bit where i can't go with them anymore. it breaks my heart. so everyone abroad, you are dearly missed and i am looking forward to your return.
at least i know i wont have to say sappy goodbyes to my boyfriend anymore since he's moving in with me on halloween (it just happened to be a cheap day to go on a plane). i am counting down the days, 30 left - on friday it will be exactly 4 weeks. and that day will put an end to 32 months living apart from the better half.
enough melancholy, it's not candysweet at all, bitterweet if anything.
let's shift towards the more candysweet things in life. fit outfits!
i remember that i wore this last wednesday when i went to ikea with kat. stripey shirt and red coat from h+m, primark skinny jeans, and my infamous amélie bag i bought in an underground station in barcelona.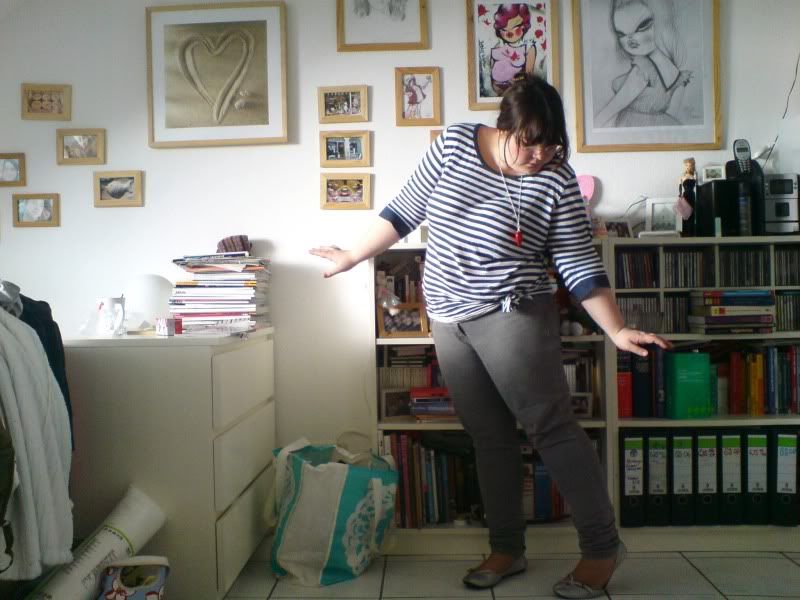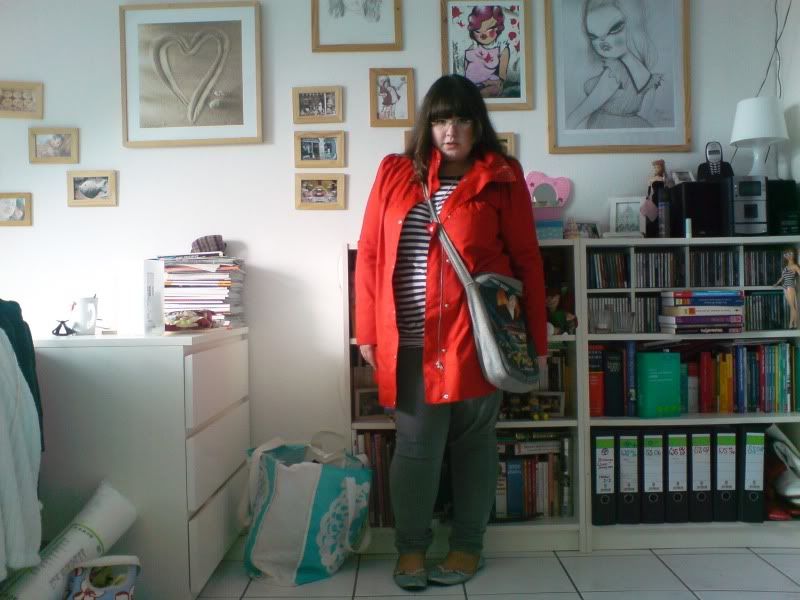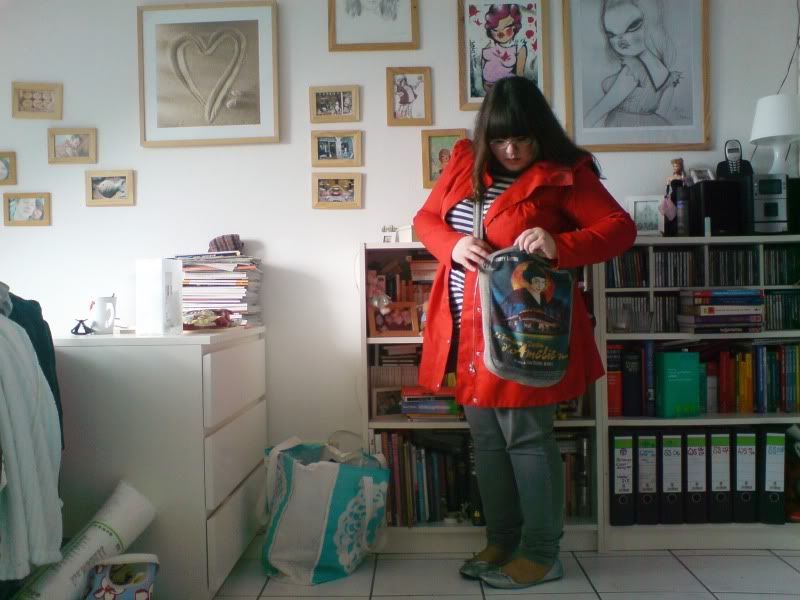 (h+m striped shirt, sixx necklace, primark skinnies, new yorker shoes, h+m coat, amélie bag from barcelona)
on saturday i bought a new wooly hat which happens to be the exact same colour as my autumn coat, not so much like my winter coat (i'll just get another one hah. a hat that is, not a coat. i'm a poor poor student).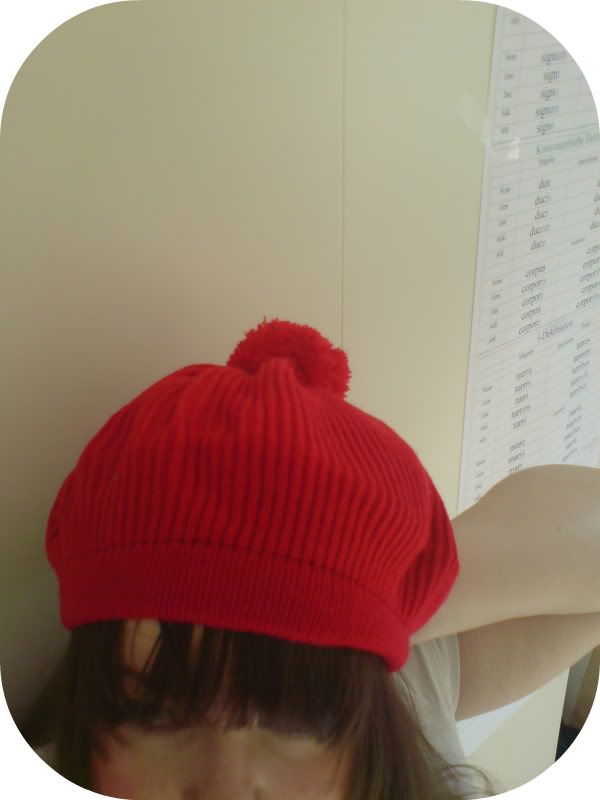 and here's a full view of my gig outfit from last wednesday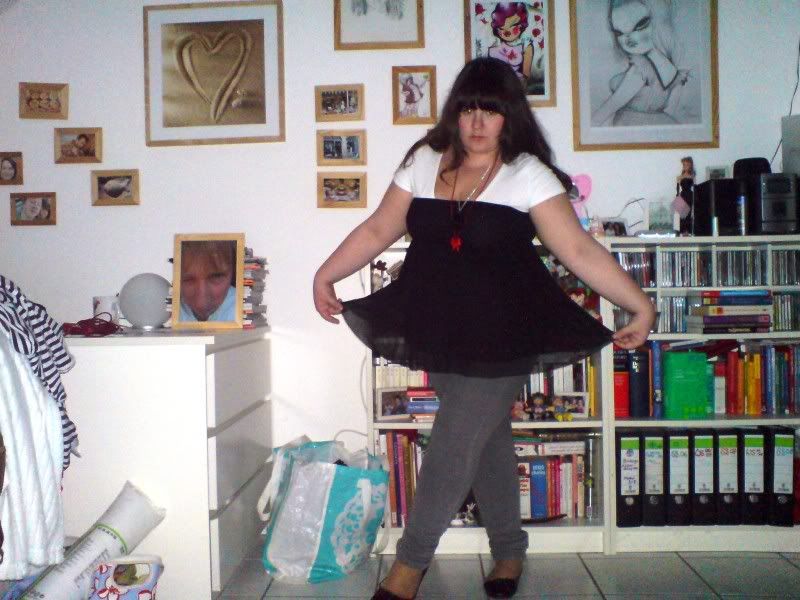 (h+m white shirt and tull tube top, sixx bow necklace, only you shoes)
and on a completely different note: i love my banner. i assume that you do, too. BUT i have to admit i don't own the rights to all that candy pictured above. i found it when browsing the web a few years ago i guess and i kept it since. not knowing i would feel like abusing it as a blog banner. so whoever owns this picture, i am very very sorry and will remove it if requested. been thinking that, if ever someone claims their rights, i need to replace it. with what though, i can't draw candy this sweet on ms paint. but i can take cute pictures. such as these.
what do you think?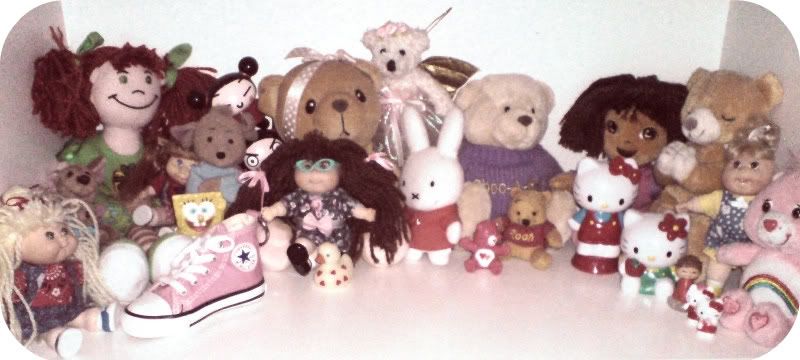 thanks for all who voted on the poll. and thanks for supporting that headbands are very much nasty! sorry kat, teeeeeeeeheeeeeee.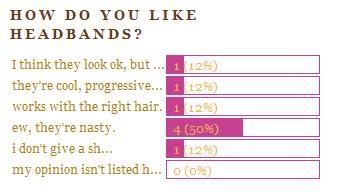 oh, and finally, today's outfit. don't hate on my white boots, i am well aware white boots are close to the edge of skankiness, but i pull them off pretty well here, so don't hate!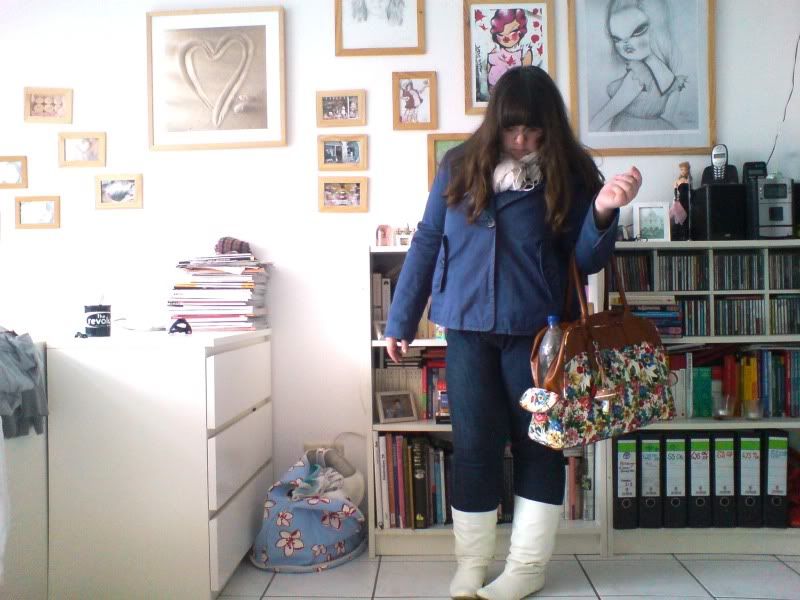 (h+m jacket, primark jeans, scarf and bag, tack boots)
lovage
xxx
ps: the song at the beginning is from the new ipod ad, chairlift - bruises. pure gold! oo-ooh ooh ooh.