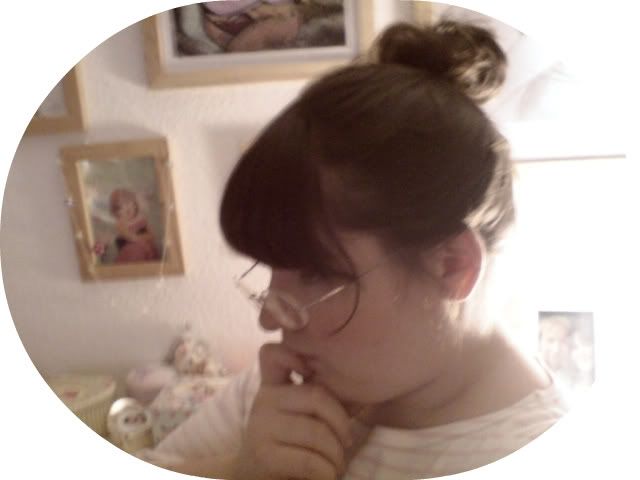 i'm having a very french time at the moment really, i mean all the translating in here and then also, i have a new pupil. he's taught french by me as well. and i am reading and jotting down all these things about the french chanson of the 70s, i so have a paper due on monday.
i did find the time to read some mags though, such as the german jolie i bought the other day (simply because i had to make the purchase of a fat latin dictionary a little less boring, and a free lipliner/lipgloss combo came with it for freeee!) and red magazine that my mum bought in dublin. and in either one of these, i read an article about the supertrendy birds nest hairdo, sported on many runways recently. i had to try it out and, apart from feeling like a fat russian ballerina, it just looks like a normal bun to me, just a little higher up than usual. it's a good look though! as are the following outfits, from thursday and today.
je suis en train de passer un temps très francais en ce moment-là. toutes les traductions ici mais aussi, j'ai un nouveau élève. je lui enseigne le francais. puis je lis et je notes toutes ces choses sur la chanson francaise des années 70. il me faut absolument finir ce mini-mémoire avant le lundi.
pourtant, j'ai trouvé le temps de lire des magazines, jolie, une mag allemande, que j'avais achetée l'autre jour (simplement parce que je voulais faire le mieux de l'achat d'une grosse dictionnaire latin, et aussi, il y en avait une combinaison lipliner/lipgloss, toute gratuite!) et la magazine red que ma mère m'a achetée à dublin. dans une de celles-là, je lisais un article sur cette coiffure 'birds nest' super trendy, que l'on porte sur tous les défilés. il m'a fallu essayer et, sauf que je me sens comme une grosse ballérine russe avec, ca a l'air d'un chignon normal, selon moi. juste un peu plus haut que normal. mais c'est joli quoi! joli comme les tenues du jeudi et d'aujourd'hui.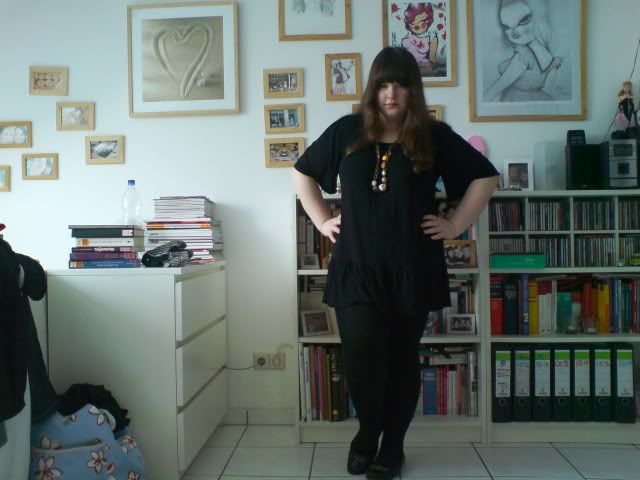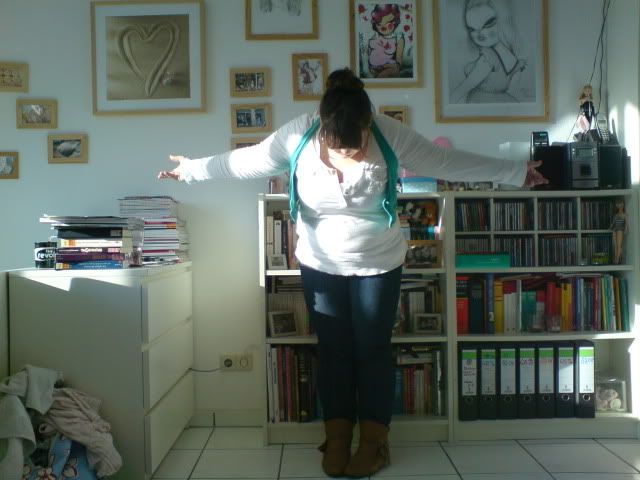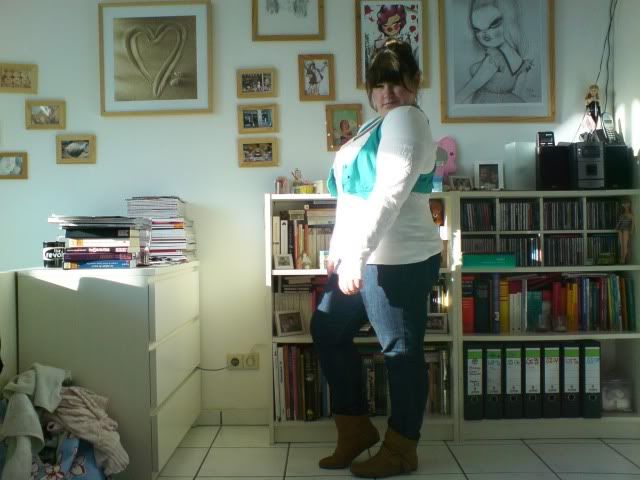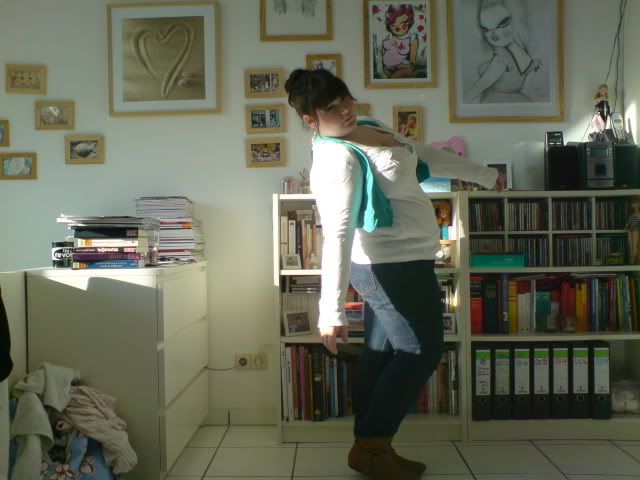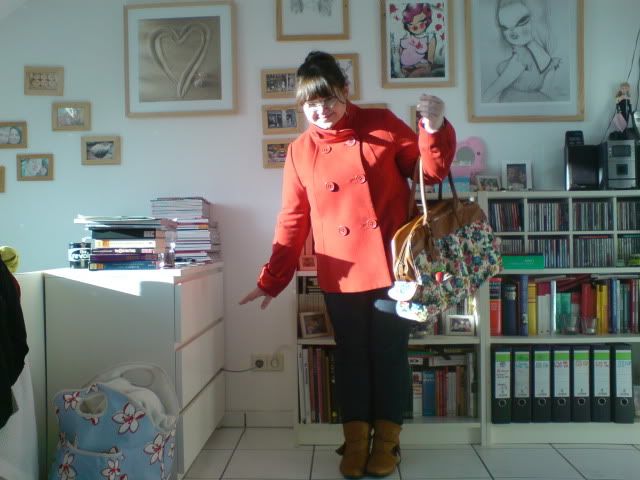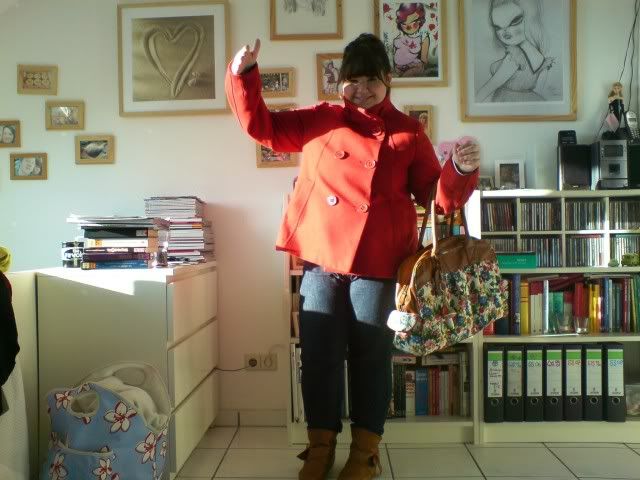 (black primark dress, hm necklace, hm white shirts, ginatricot mini waistcoat and fish earrings, primark jeans, sexy queen boots, red hm winter coat from last year, primark floral bag)
das ist alles, that's all, c'est tout, es todo(?), è tutto (?).
xxx